| | |
| --- | --- |
| | Enjoy the flavor of Kansas pecans direct from our orchard! |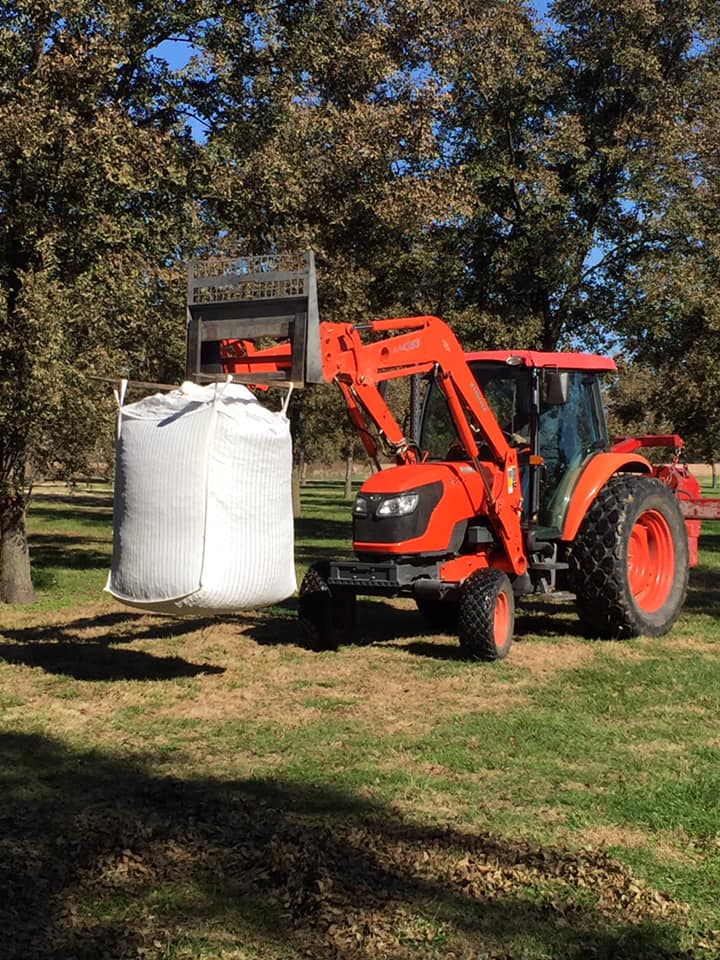 Shaking the Trees


Harvest begins each fall, usually in late October or early November. &nbsp The first pecan variety we harvest each season is the Pawnee followed several weeks later by the Kanza variety. &nbsp A "shaker" similar to a large vise is attached to the tractor and snugged up against the tree trunk. &nbsp The vise vibrates the tree causing the pecans to fall from their husks onto the orchard floor.

Harvesting the Pecans
Once the tree has been shaken, a "harvester" is used to collect the pecans from the orchard floor. &nbsp The harvester is similar to the piece of equipment used to collect golf balls from a driving range. &nbsp During this process, debris such as small twigs and pecan husks is picked up along with the pecans.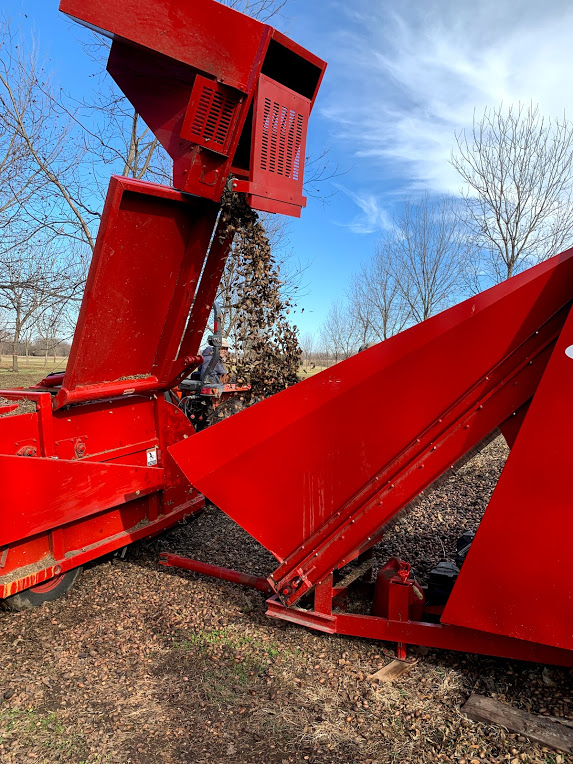 Cleaning
After the nuts are harvested, they are put through a "cleaner" to remove any husks and twigs, but they still require some checking for imperfect nuts.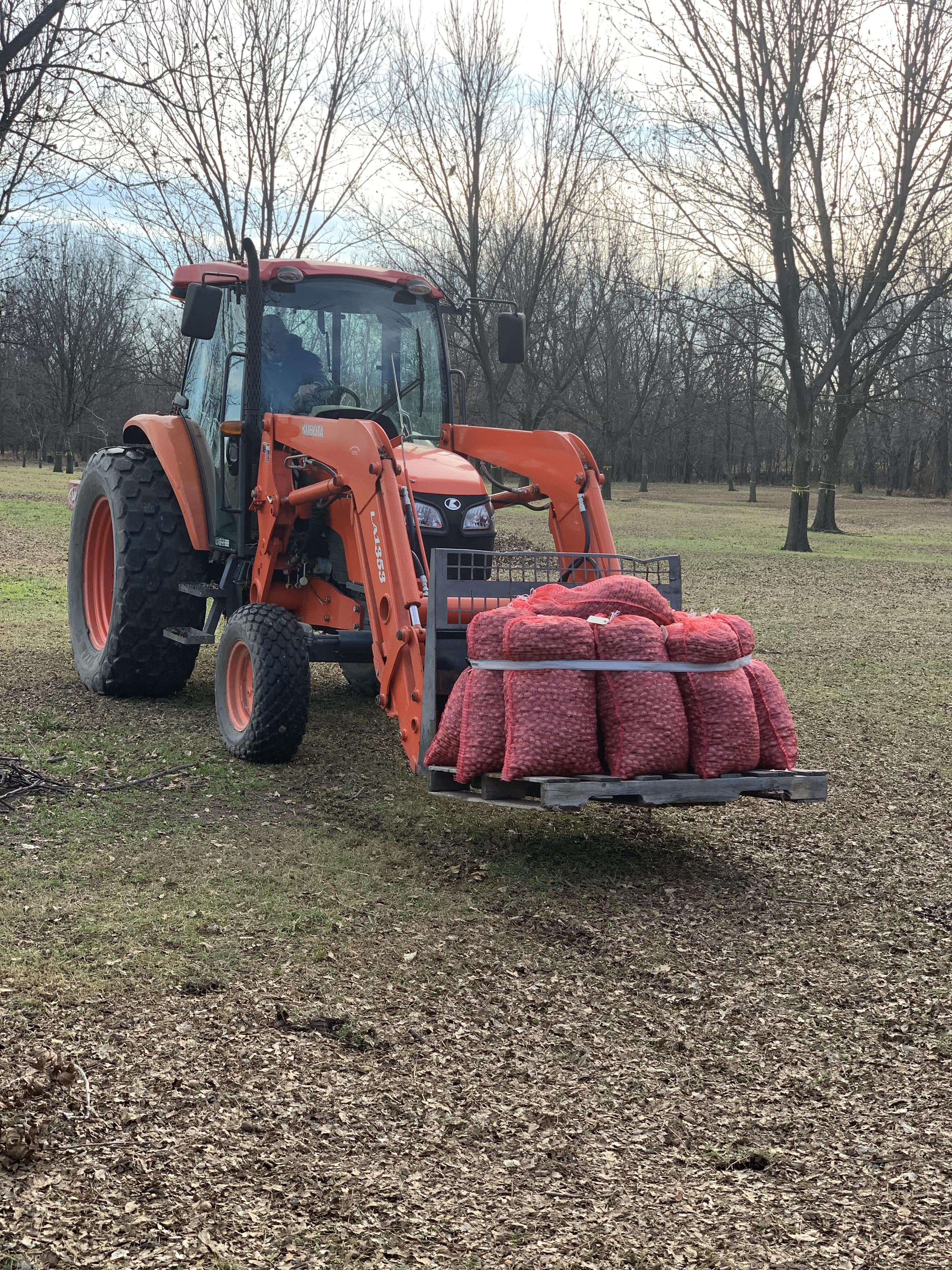 Storing
The nuts are placed in mesh bags and stored whole in freezers before they are cracked and shelled for customer consumption.

Jake Creek Pecans&nbsp&nbsp&nbsp&nbsp&nbsp&nbsp11469 W 335th St, Paola KS 66071&nbsp&nbsp&nbsp&nbsp&nbsp&nbsp(913) 406-2501&nbsp&nbsp&nbsp&nbsp&nbsp&nbsp Email:&nbspsales@jakecreekpecans.com
---
Updated: October 20, 2017